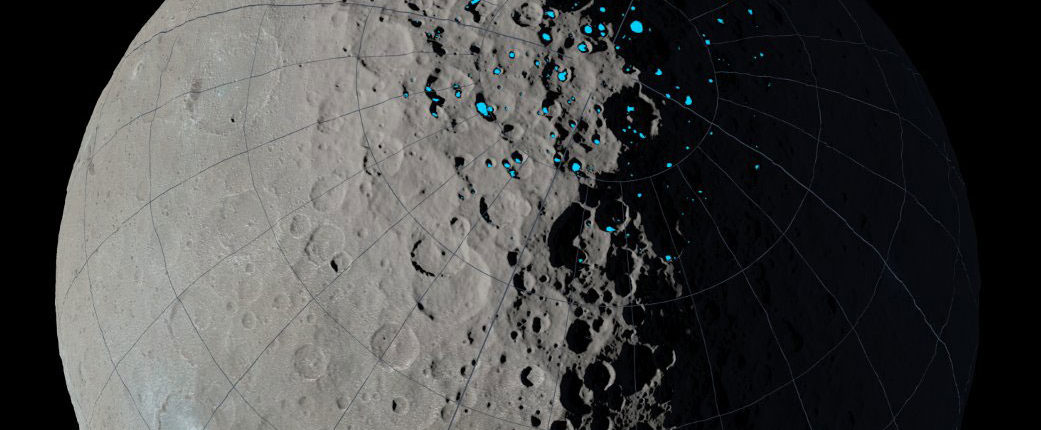 The dwarf planet Ceres hides significant amounts of water, according to new research based on data from the Dawn probe. Analysis showed that water ice exists both on the surface itself and below it. The results of the observations were presented in the journal Nature.
Ceres is the largest object in the asteroid belt, which lies between Mars and Jupiter. Scientists have long assumed that the space body contains water – about 30 percent of the total mass, and now, finally, this information has been confirmed. Evidence indicated that almost everywhere Ceres rocks are mixed with ice. In addition, absolutely obvious areas of glaciers on the surface and places of formation of water vapor were discovered.
New conclusions were made by scientists after studying the map of the distribution of hydrogen on a dwarf planet. The data supported the theory that the water separated from the rocks of Ceres formed an ice crust that has existed on the surface for billions of years.
Sources: space