A photo from open sources
Ali Hussein Khan, living in India, looks like a 110 year old old man, but actually a teenager – he is only 14 years. A rare disease that turned the boy into a senior citizen claimed before his eyes the lives of siblings.
Photos from open sources The parents of the boy – Nabi and Razia – in 1983 daughter Rehan was born. When the baby was two years old, parents noticed something was amiss in the development of the child: the girl stopped eating and did not get on her feet. The couple immediately went to the local doctors, but they were surprised no less than the parents of the girl themselves, and could not explain the deviations in the development of the baby. Later at 4 more babies were born, and they all suffered from a mysterious diseases. Parents of little old people did not know for many years the cause of such metamorphoses of children. And only in 1995, an expert, examined the children, explained to the spouses that the children suffer from the rarest genetic defect known as progeria (from other Greek – old man). This disease is characterized by a number of pathological changes inherent in the aging process, and how usually ends in death.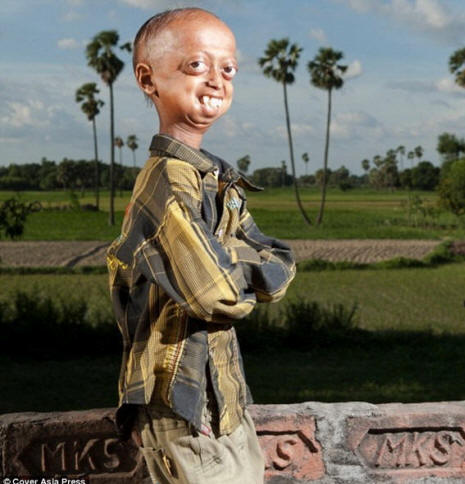 Photos from open sources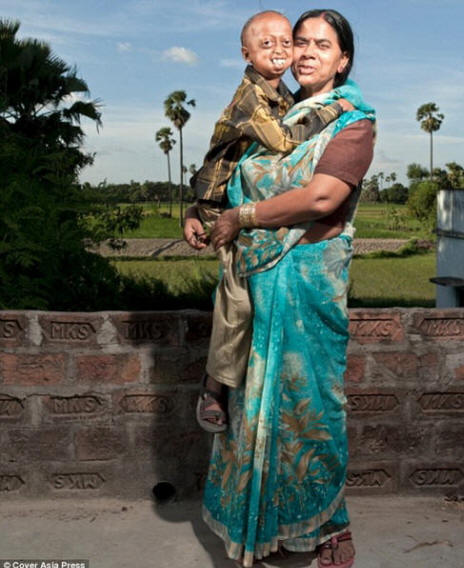 A photo from open sources
"The doctors we went to didn't understand anything in medicine. If only one of them told us that the whole thing is genetic problems, then we would stop giving birth to children. But unfortunately, now it's late. All our friends consider our children to be ugly, "- told reporters 50-year-old Nabi. In 2004, the disease claimed the lives of two girls who were barely 12 and 15 years old. Following they died 24-year-old Rekhan and her 22-year-old brother Ikramul. Now in Hussein family has only one child left – 14-year-old Ali Hussein Khan.
Photo from open sources Teen knows that his life can break off at any moment, but does not lose hope of recovery. He believes that doctors will be able to find a miracle cure, which will prolong his life. "I felt better when I was with my brothers and sisters, because they understood me. I am now very alone. But I understand that I have to be strong for my parents. Perhaps doctors will be able to create a medicine, and I will have time fulfill your desires: go to school, go in for sports or just play with the guys, "the 14-year-old shared his hopes Ali.
A life