A photo from open sources Canadian Kevin Fast hit the Book of Records Guinness – he is considered the most powerful priest in the world. He lives and works in Ontario, where he conducts services, marriages and baptism in the church of St. Paul.
Photos from open sources
Photo from open sources Fastu is 51 years old, he is from the age of 12 engaged in power sports. At one time the reverend was engaged powerlifting inspired by the famous canadian strongman Louis Sire. The pastor regularly participates in various shows, puts power records. And all the fees donated to charity.
Photos from open sources
Photos from open sources. In addition, Fast got into the Book of Records. Guinness for the umpteenth time – earlier he moved on his own dump truck, plane and yacht. And he raised 22 women whom set him on his back.
Photos from open sources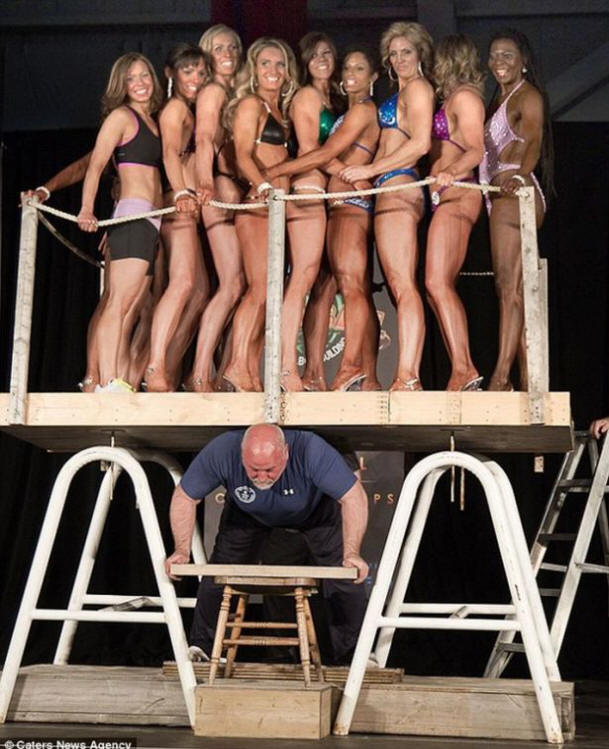 Photos from open sources
Photos from open sources
Photos from open sources
Photos from open sources
Photos from open sources
Unusual records